Duct Balloon®
Inflatable Isolation Barriers - Since 1998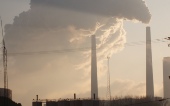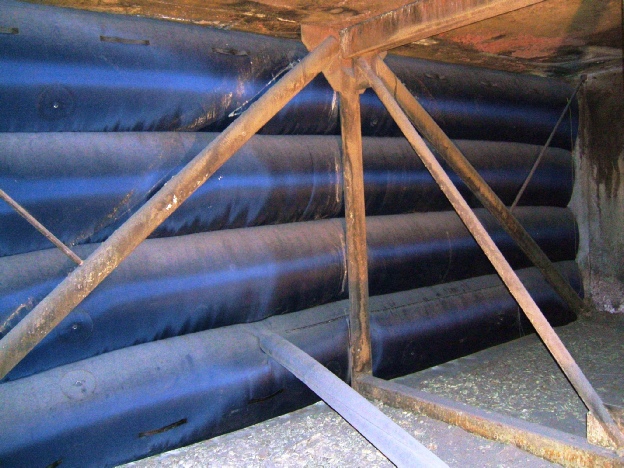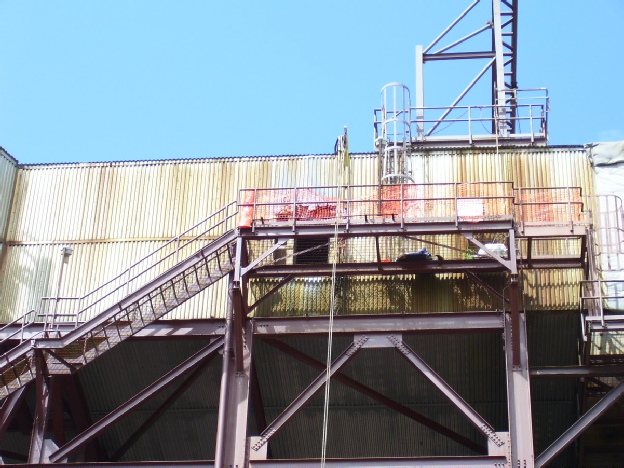 Duct Balloon installed here
This Duct Balloon installation was located about 90' (27.43m) above the ground that was only accessible via the stairway. It is used annually during inspection and maintenance of the FGD absorber.
It is a one piece design that measures 36'6 (11.12m) wide x 14'10" (4.52m) high x 3'0" (.9m) deep and weighs about 160 lbs. (72.57m) It is installed inside the FGD system duct work about 25' (7.62m) from the existing isolation damper. The existing damper continues to provide the primary isolation and the Duct Balloon provides secondary isolation. The space between the two is ventilated on two sides of the duct via the use of access doors to meet the requirements of a double block and bleed arrangement.
While this size Duct Balloon only requires one high pressure blower to keep it fully inflated, the customer opted to use a two blower arrangement with a "Y" inflation tube to meet their company's safety requirements. This arrangement is similar to what we have been supplying on SCR applications.