Duct Balloon®
Inflatable Isolation Barriers - Since 1998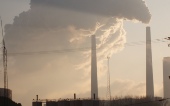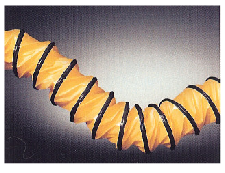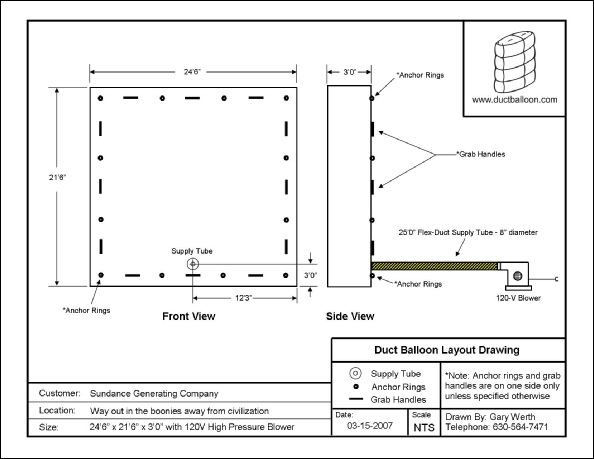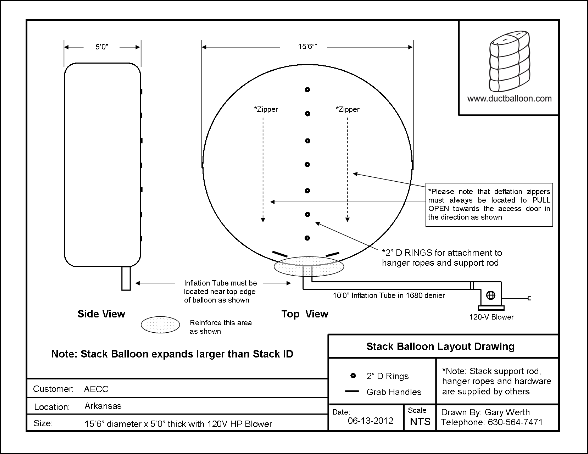 A layout drawing like the ones shown below are submitted with all quotations that show anchor rings, grab handles and inflation tube location points. The amount of anchor rings and grab handles supplied on each Duct Balloon varies according to its size. Anchor rings are typically located in the corners of the balloon on one side to serve as an attachment point should the balloon need to be hoisted in place before inflating it. Most Duct Balloons that are less than 20'(6m) in height can be maneuvered into place during the inflation process by using the grab handles. The layout drawing also shows the length of the inflation tube as the blower is typically located on grating just outside the access door.
Most Stack Balloons are inserted in the HRSG Stack by suspending it from a support rod that is located directly above the access door. The inflation tube is always located on the side edge as the Stack Balloon is thick enough so that the edge will still seal against the stack ID just below the access door. Two deflation zipper are provided that straddle the 2" (50mm) support rod anchor rings and are designed to pull open in towards the access door before removal from the stack.
We use 8" (203mm) diameter Flex-Duct when the application requires several 90º turns or bends to prevent kinks.