Duct Balloon®
Inflatable Isolation Barriers - Since 1998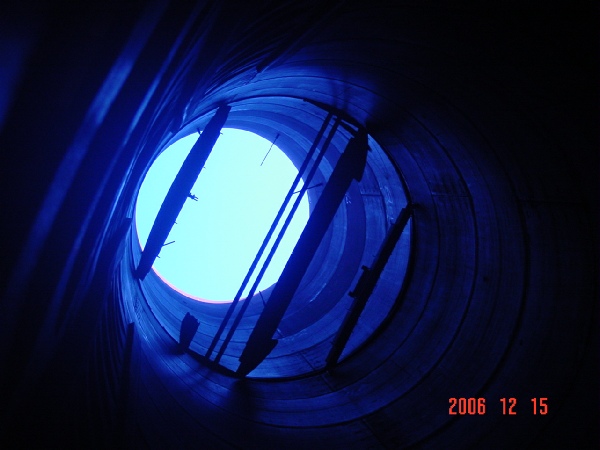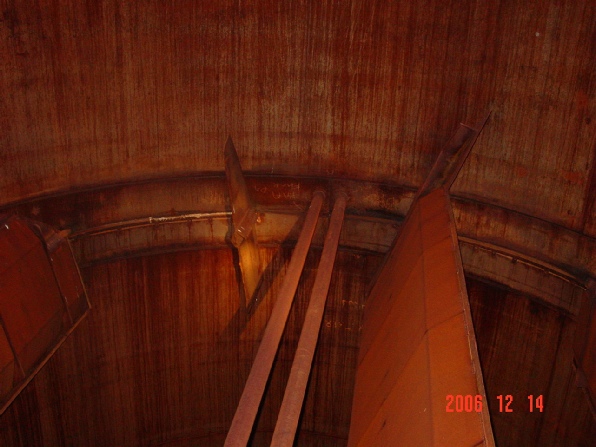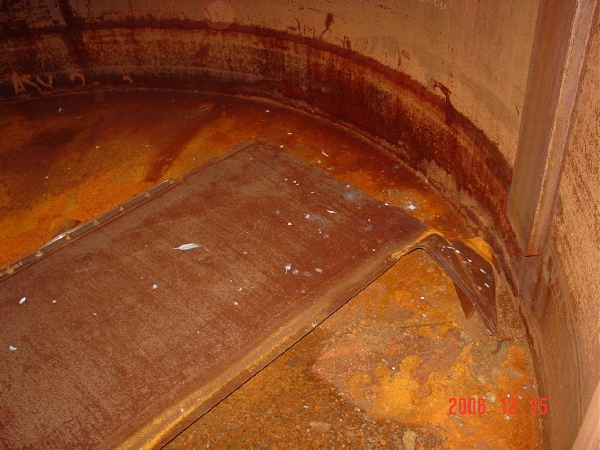 Here is a view from the bottom of a HRSG stack showing a failed damper blade. It lost a portion of the louver blades during full load after only two years of service.
A HRSG stack damper is constantly exposed to the elements which can greatly affect its operating performance and life span. Drains are a maintenance headache.
The broken damper blade fell to the bottom of the stack when the unit was at 100% of load. It was tack welded to the stack bottom to secure it in place until it could be permanently removed. The plant went through one pair of OEM supplied dampers, and then another pair of upgraded dampers, and finally replaced them with our Stack Balloons.