Duct Balloon®
Inflatable Isolation Barriers - Since 1998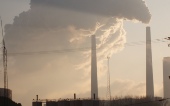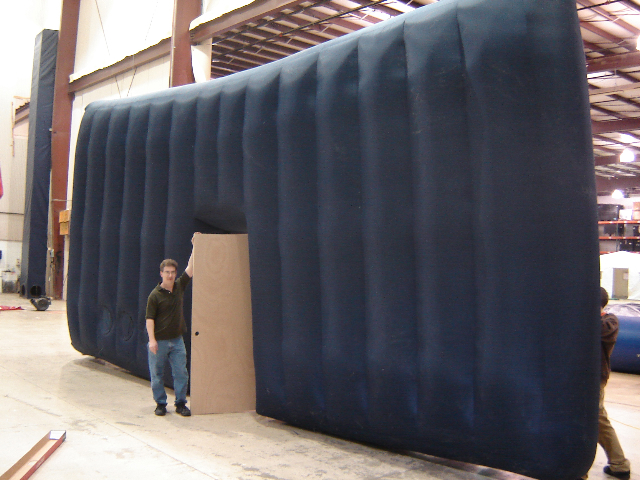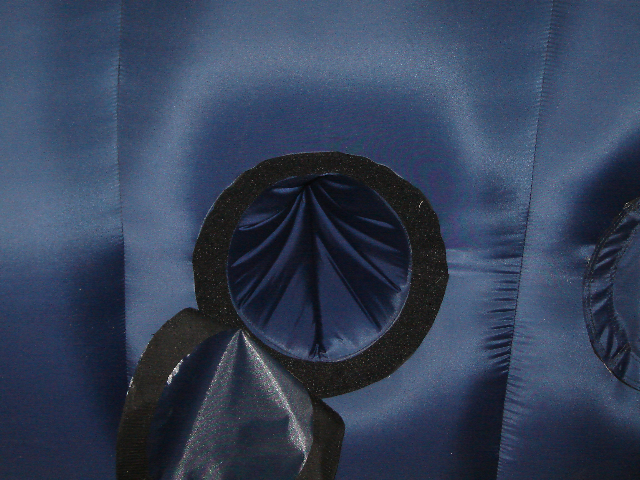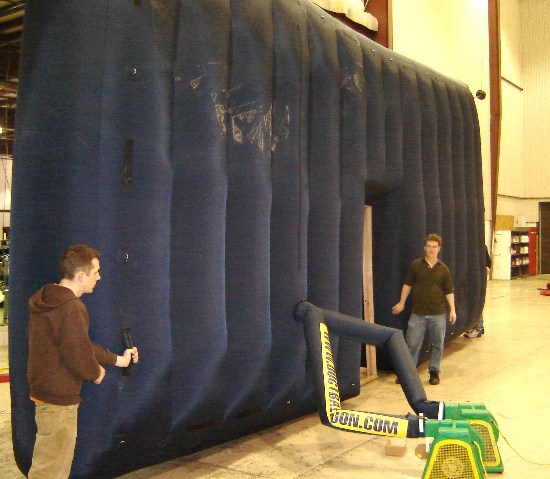 This Duct Balloon measured 25'4" (7.72m) wide x 12'0" (3.65m) high x 3'0" (.9m) deep and is used during maintenance of the units FGD system. The door opening was designed to accommodate a standard pre hung door assembly that measured about 6'8" (2m) high x 3'0" (.9m) wide.
This special shape was also supplied with three 12" (304mm) diameter access holes with covers that can be used for running supply lines through the Duct Balloon while it is fully inflated.
Another requirement was that this Duct Balloon be supplied with two 120V high pressure blowers to provide redundancy in case of loss of power to one of the blowers.
Due to some natural draft in the duct work, a simple scaffold structure was assembled on both sides of the Duct Balloon to keep it in place before inflation
Once the scaffold was installed the Duct Balloon was fully inflated in less than five minutes
The Duct Balloon sealed completely around the door opening to prevent sources of ignition from migrating to the opposite side where weld repairs were being made.
Note: This project was profiled in the September 2008 Issue of Power Magazine and can be viewed by clicking here