Duct Balloon®
Inflatable Isolation Barriers - Since 1998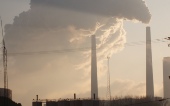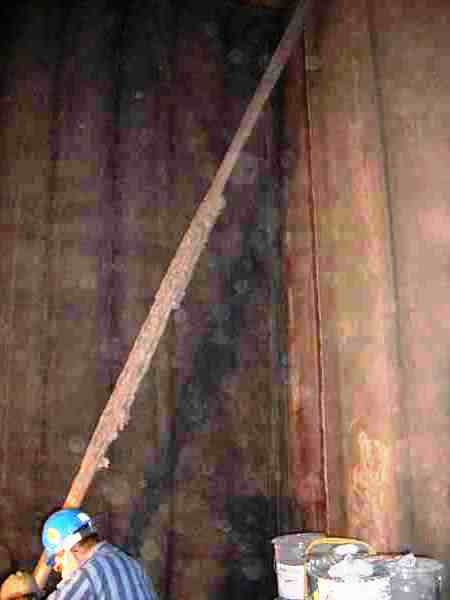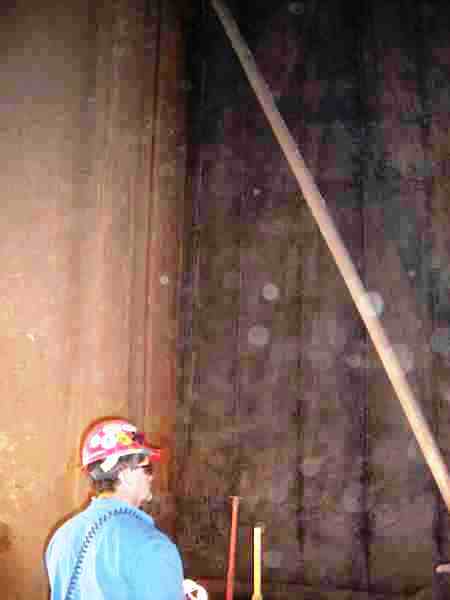 Controlling noxious fumes and sources of ignition during the application of epoxy compounds in absorber outlet ducts to deter corrosion is an on going challenge for plants that operate wet FGD systems. A Duct Balloon installs quickly and can help isolate fumes and sources of ignitions in the desired work area thereby reducing the work time required for this task.
This Duct Balloon was used during maintenance of the duct breeching and involved applying an epoxy coating on the interior walls of the duct work. Note that respirators are required to perform work in this area.
This Duct Balloon measured 26'6" (8m) high x 24'0" (7.3m) wide x 3'0" (.9m) thick and weighs about 150 lbs. (68 Kg) It was installed inside the FGD system duct work between the absorber and the stack.
It provided a tight enough seal that allowed workers to be on the opposite side of it without the need for respirators.