Duct Balloon®
Inflatable Isolation Barriers - Since 1998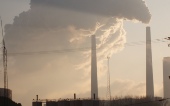 Coal pulverisers typically have guillotine style isolation dampers in the primary air ducts. This duct work can be round, square or rectangular. The existing isolation dampers are used to cut off the flow of hot air to the out of service pulveriser so that maintenance can be performed while the unit is on line. Unfortunately these dampers do not always seal properly due to age or binding. Care should be taken to ascertain the operating temperature in the area where the Duct Balloon will be installed as this maybe higher than what our high temperature material is rated for, which is 500ºF (260ºC).
Duct Balloons are typically supplied in a 3'0" (915mm) thickness. In a coal pulveriser application, this thickness may not always work due to clearance problems such as a tight radius in round ducts or stiffeners inside square and rectangular ducts. Also, a check should be made to see if any flow monitoring instrumentation could be in the way of where the Duct Balloon would be installed. In this case, it can be made thinner, sometimes a little as 10" (254mm) and still perform well.
The following is a graphical illustration of a typical PA duct arrangement showing the location of a Duct Balloon:
The material used in this application is the same material that is used on turbine covers and carries a NFPA 701 fire rating.
This one is for a B&W pulverisor and measures 70" (1778mm) wide x 24" (609mm) high x 12" (304mm) deep for use in the primary air duct maintenance of a broken pyrite plow. Note that the inflation tube is attached to the 12" deep side wall to permit installation via the existing access door.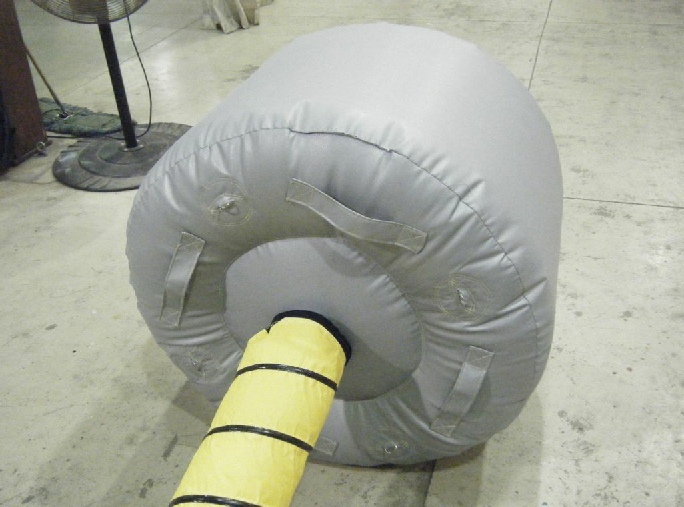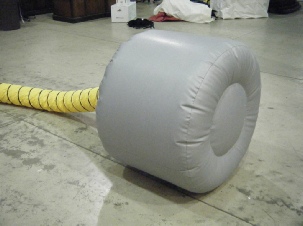 This one measures 41" (1041mm) round x 29" (736mm) thick that will be used in a CE 983 pulveriser
It comes with 25' (7.62m) of 8" (203mm) flex duct so that the blower can be located away from the work area