Duct Balloon®
Inflatable Isolation Barriers - Since 1998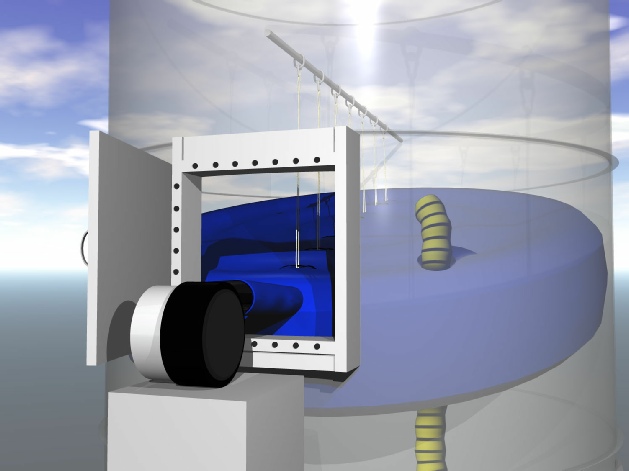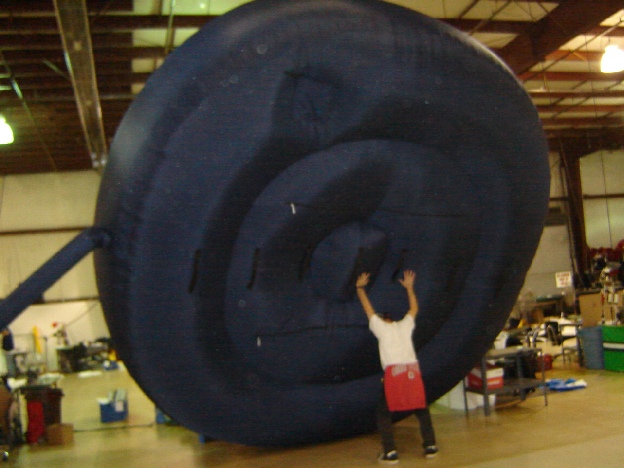 This is an artist conception of a Stack Balloon provided with a 13" (330mm) diameter through hole to allow passage of a dehumidification line from below the balloon while it is installed inside the exhaust stack. This design allows the use of dehumidification equipment inside the HRSG while the Stack Balloon is installed at the CEMS platform level.
This project required that the stack balloons were to be supplied with a 13" (330mm) diameter through hole in them that would allow a 12" (305mm) diameter pipe to pass through the balloon while fully inflated. The through hole has closure flaps on the top and bottom sides so that hole can be sealed when not needed.
This is the same 17'0" x 5'0" (5.18m x 1.52m) Stack Balloon which weighs less than 50 lbs. (22 Kg) Note the closure flap near the top perimeter which is in the closed position.